Sherlock
https://www.youtube.com/watch?v=_3iW9ZqCKVg&channel=UCJv_kBekx87OEUOmp-8XLTw
https://www.youtube.com/watch?v=zHXH-K-mSoI&channel=UCJv_kBekx87OEUOmp-8XLTw
https://www.youtube.com/watch?v=G6HS-pbSXSg&channel=UCJv_kBekx87OEUOmp-8XLTw
https://www.youtube.com/watch?v=KUMYx4awlUA&channel=UCJv_kBekx87OEUOmp-8XLTw
https://www.youtube.com/watch?v=Rs_9O6JSCI0&channel=UCJv_kBekx87OEUOmp-8XLTw
https://www.youtube.com/channel/UCcEYzUpPRhfozWGT78_e7Iw
--------------------------------------------------------------------------------------------------------------------------------------------------------------------------------------------------------------------------------------------------------
Originale
https://www.youtube.com/playlist?list=PLQRlMBL3OM5UN7-hTsnNk7OrBpfTjD5Iq
https://www.youtube.com/playlist?list=PLlHMdZXcA7N1i7qo5U-emycdZIg7w5XMy
https://www.youtube.com/playlist?list=PLZiPIFuwEmOXz8kpRo3UOAvso6Pwg1KZE
https://www.youtube.com/watch?v=q1_knIAzanM&channel=UCLUhoSkxVH10UcGtOsGDH_w
____________________________________________________________________________________________________________________________________________________________________________________________________________________________________________________________________________________________________________________________________________-
Edgar Wallace
https://www.youtube.com/watch?v=eP1UTkLJUjg&list=PLMv0Xv2gJit1TIvGSelw7yNG7-nogDDBr&channel=UCeCT2ldibJlAcSODUJzyYVg
____________________________________________________________________________________________________________________________________________________________________________________________________________________________________________________________________________________________________________________________________________-
The big bang Theory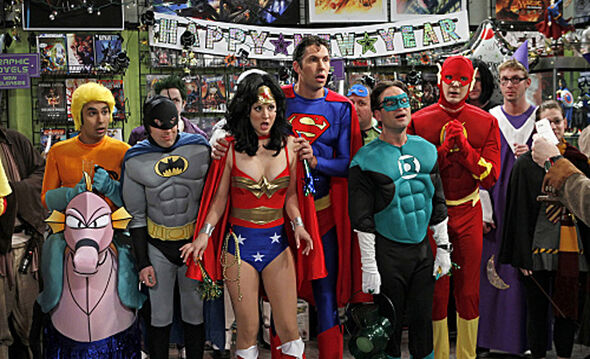 The Big Bang Theory (englisch für "Die Urknalltheorie") ist eine US-amerikanische Sitcom von Chuck Lorre und Bill Prady, die seit dem 24. September 2007 auf dem US-Fernsehsender CBS ausgestrahlt wird. Produziert wird die Serie von Warner Bros. Television und Chuck Lorre Productions. Die Serie handelt von den zwei intelligenten jungen Physikern Leonard Hofstadter und Sheldon Cooper, deren WG direkt gegenüber der Wohnung der hübschen Kellnerin Penny liegt. Dabei wird die geekhafte Art der Forscher durch dieNaivität, aber auch durch die Sozialkompetenz bzw. den gesunden Menschenverstand der Nachbarin, einer klischeehaften Blondine, kontrastiert.
Ergänzt wird dieses Trio durch den jüdischen Ingenieur Howard Wolowitz und den indischen Astrophysiker Rajesh Koothrappali. Die vier Freunde verbindet eine große Leidenschaft für Comics, Science-Fiction (insbesondere Star Trek),Computer- und Videospiele. Nachschub für diese Interessen holen sie sich regelmäßig im Comic-Laden von Stuart Bloom. Sie beschäftigen sich intensiv mit Wissenschaften im Allgemeinen und arbeiten alle am California Institute of Technology in Pasadena.
Im weiteren Verlauf der Serie treten Bernadette Maryann Rostenkowski und Amy Farrah Fowler auf. Erstere ist Mikrobiologin und wird Howards Frau. Letztere ist Neurobiologin und wird Sheldons Freundin.
DARSTELLER:
SHELDON:
PENNY: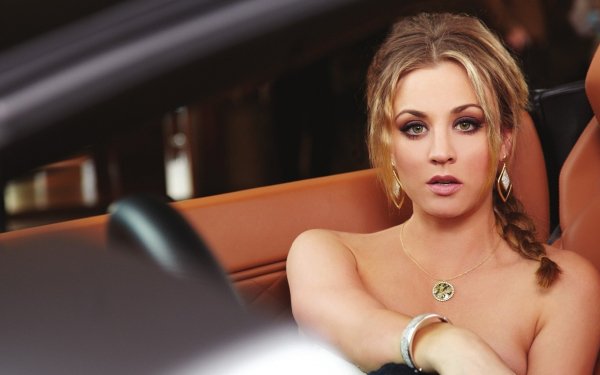 LEONNARD:
RAJ:
HOWARD:
________________________________________________________________________________________________________________________________________________________________________________________________________________________________________________________________________________________________________________________________________________________________________________________________________________________________________________________________
STAFFEL 1:
https://www.youtube.com/watch?v=su1FHxFjOGU&channel=UCgfXVgPpz4OxsotXgcxB08Q
https://www.youtube.com/watch?v=B3aZUUVQZ4M&channel=UCgfXVgPpz4OxsotXgcxB08Q
Beste Folge:
1. Die Zeitmaschine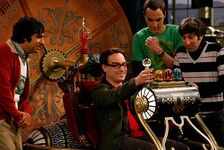 2. Alles Fließt
3. Die Erdnussreaktion
4. Chaos-Theorie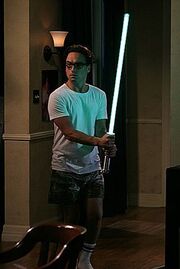 5. Lobenfelds Netz der Lügen
-----------------------------------------------------------------------------------------------------------------------------------------------------------------------------------------------------------------------------------------------------------------------------------------------------------------------------------------------------------------------------------------------------
STAFFEL 2:
https://www.youtube.com/watch?v=ENZi4gtHObE&channel=UCOgh_-nkwPh9KbXtNREJ3Hg
https://www.youtube.com/watch?v=wcj0et98RGY&channel=UCOgh_-nkwPh9KbXtNREJ3Hg
https://www.youtube.com/watch?v=kSXHaGT12ZU&channel=UCOgh_-nkwPh9KbXtNREJ3Hg
Beste Folge:
1. Das Cooper-Nowitzki Theorem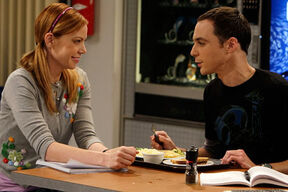 2. Die Streichelmaschine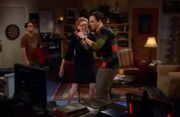 3. Der Freundschafts-Algorithmus
4. Drei Monate im Eis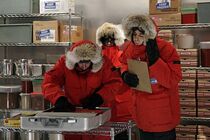 5. Homo Novus Automobilus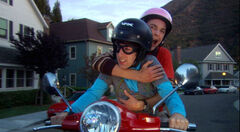 ------------------------------------------------------------------------------------------------------------------------------------------------------------------------------------------------------------------------------------------------------------------------------------------------------------------------------------------------------------------------------------------------------
STAFFEL 3:
https://www.youtube.com/watch?v=ohDuMZEAVOg&channel=UCOgh_-nkwPh9KbXtNREJ3Hg
https://www.youtube.com/watch?v=A7gW0h7XImc&channel=UCgfXVgPpz4OxsotXgcxB08Q
https://www.youtube.com/watch?v=lolIZv_a4yg&channel=UCgfXVgPpz4OxsotXgcxB08Q
Beste Folge:
1. Terror in der Stadt der Rosen
2. Der Herr des Ringes
3. Das Suppentatoo
4. Die Grillenwette
5. Die Wahrheit über den Fahrstuhl
--------------------------------------------------------------------------------------------------------------------------------------------------------------------------------------------------------------------------------------------------------------------------------------------------------------------------------------------------------------------------------------------------------
STAFFEL 4:
https://www.youtube.com/watch?v=AouneonjpO0&channel=UCgfXVgPpz4OxsotXgcxB08Q
https://www.youtube.com/watch?v=8PwAC2BIkB0&channel=UCgfXVgPpz4OxsotXgcxB08Q
https://www.youtube.com/watch?v=OdVkARvCsGI&channel=UCgfXVgPpz4OxsotXgcxB08Q
------------------------------------------------------------------------------------------------------------------------------------------------------------------------------------------------------------------------------------------------------------------------------------------------------------------------------------------------------------------------------------------------------
STAFFEL 5:
https://www.youtube.com/watch?v=Tel0xdzl-Lo&channel=UCgfXVgPpz4OxsotXgcxB08Q
https://www.youtube.com/watch?v=VzktdVse9jU&channel=UCgfXVgPpz4OxsotXgcxB08Q
------------------------------------------------------------------------------------------------------------------------------------------------------------------------------
STAFFEL 6
https://www.youtube.com/watch?v=pV0wZMZdHWs&channel=UCgfXVgPpz4OxsotXgcxB08Q
https://www.youtube.com/watch?v=z6NuoWqf7IM&channel=UCgfXVgPpz4OxsotXgcxB08Q
-----------------------------------------------------------------------------------------------------------------------------------------------------------------------------------------------------------------------------------------------------------------------------------------------------------------------------------------------------------
STAFFEL 9
https://www.youtube.com/watch?v=79ncfb3uYHI&list=PLe17b4pXAnuzElJv_9bDceryQst9dkNiy&index=12&channel=UCB-VMPMLhZymsXLW3mqM1fA
https://www.youtube.com/watch?v=XZjzirX63xU&list=PLe17b4pXAnuzElJv_9bDceryQst9dkNiy&index=13&channel=UCB-VMPMLhZymsXLW3mqM1fA
https://www.youtube.com/watch?v=3YGRfOieaPk&index=18&list=PLe17b4pXAnuzElJv_9bDceryQst9dkNiy&channel=UCB-VMPMLhZymsXLW3mqM1fA
https://www.youtube.com/watch?v=6WLOSB_Pqj0&index=20&list=PLe17b4pXAnuzElJv_9bDceryQst9dkNiy&channel=UCB-VMPMLhZymsXLW3mqM1fA